Web Copy Portfolio
Don't tell my other projects, but web copy might be my favorite thing to write. It's such a treat to dive into someone's business to really understand their goals, dreams, and voice so I'm able to write copy for what is essentially the face of their business.
I know I always look up a business online before I buy anything, so in my eyes, a website is key to sales. Here are a few sites I've worked on.
AMANDA-LEE SEELY PHOTOGRAPHY
Amanda-Lee Seely is an established high-end wedding photographer in Long Island. Her previous website didn't speak to her elite clientele, so I created new copy that shared her voice and style more effectively.
PRAECIS
Praecis sells high-tech precision technology around the world, so their copy had to be easy to understand for non-native English speakers while still covering all the features and benefits of their products.
Ready to add your site to my client list?
Click below to schedule to get on my schedule today!
Jennifer was easy to work with.
I felt like the process was a good collaboration. We worked together to express the messages I wanted to get across and make it come across in my voice. Overall painless experience.
Wendy Goldman
Health and Wellness Entrepreneur
Jennifer really took what I was doing to heart.
She wanted to become an expert and make sure she was not missing anything. I loved how we had a few calls to confirm again and again what she has was correct, plus we will have another call after it's been used for a while, so she can make any tweaks necessary for better conversions. I love this! Most people do the work and run away, they don't focus on making sure what they delivered works, and Jennifer does, and that was one of the main reasons why I hired her! I am not looking for just copy, I am looking for sales! She is making sure her work does just that! I am excited to implement her work and seeing the results.
Ashley Armstrong
Six Figure CFO
Jennifer delivers copy that hits the mark and makes my life so much easier.
She knows how to pick up on a brand voice and tell compelling stories that keep the reader engaged.
But it's more than the copy that hits the mark it's also her high communication throughout the entire project that makes working with her magic. Jennifer makes sure she keeps me informed each step of the way and produces copy on time consistently. It frees me up to work on the parts of my business that I love and focus on my business growth.
Sarah Grear
Copy Conversion Expert
Jennifer did an incredible job bringing our vision to life for a highly-exclusive VIP program sales page.
She had a quick turn around and exceeded all of our expectations. I highly recommend her services!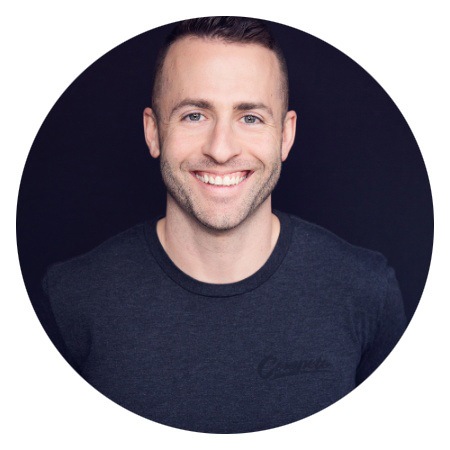 Jake Thompson
Director of Marketing